Rosalind Alexander-Kasparik - on Legal Advocacy
Tom Coleman saved my heart David Rector's humanity by pivotally restoring his voting rights. David suffered an aortic dissection that left him unable to move purposefully or speak. As was typical at the time, the judge took David's right to vote after the court-appointed guardian ad litem had taken David's life savings along with mine. They all then exited leaving us broken and broke. Civically inclined, David resented the taking of his voting rights perhaps more than any of the other indignities to which he was subjected after he fell ill. In 2016, Tom Coleman was pivotal in the passage of a California law that allowed people with disabilities whose voting rights had been taken away, to regain them by simply saying, "I want to vote." Since David was unable to speak, he placed his mark on a letter to the judge and marched it to the court (eye-tracking device powered-up on his wheelchair)—all under the steady guidance and legal counsel of Tom Coleman and the Spectrum Institute. I was frightened of the court taking David from me as it had taken everything else from us. I called 52 attorneys when David fell ill, and none would represent me. Tom Coleman remains the only attorney I know of who understands the probate guardianship morass from every perspective. Most importantly, he knows how to fix it—compassionately and for the good of the differently-abled and the people they love.
Rosalind Alexander-Kasparik and David Rector were engaged to be married when David became seriously ill. They were living together in San Diego at the time. David and Roz had moved there from Washington D.C. where David had been a producer for many years with National Public Radio. After his illness, David and Roz had a terrible experience with the probate conservatorship system in California. Their quest to restore David's right to vote is depicted in a segment of the documentary film Pursuit of Justice.


Susan Sindelar - on Consulting Services


"Tom Coleman has a wealth of knowledge on disability rights. This wealth is also in his strategic advice and procedural suggestions, both of which helped ensure the appointment of counsel on appeal for the first time for a probate conservatee. He also helped me lay the best legal foundation for objections under state and federal disability law, thus creating a more complete record for appeal. Tom is a leader in the community who is respected among disability rights organizations, which allows him to connect with the best resources to help you do your job effectively at the trial court level and all the way up to the California Supreme Court, which is where my case eventually landed.
"
Susan Sindelar is a deputy public defender in Santa Barbara County. She has represented scores of seniors and people with disabilities in probate conservatorship cases. One of those cases was the Conservatorship of O.B., in which she filed an appeal for her young autistic client. Such appeals are a rarity in California -- so rare that the Court of Appeal had no established policy to appoint counsel for an indigent appellant in such a case. Tom Coleman successfully advocated for an appellate attorney to be appointed.
Brook Changala - on Consulting Services
"We first contacted Tom Coleman to help with a challenging case involving a proposed conservatee's rights. Tom was able to guide as us through the complicated legal issues in the probate conservatorship system with a refined hand. I do not think my client would have been able to retain her civil rights without Tom's knowledge of the relevant substantive law and his strategic advice on the case."
Brook Changala is a civil law attorney with experience in probate litigation. Brook has represented Spectrum Institute before the California Supreme Court in important probate and conservatorship litigation. He is the treasurer and a board member of the LGBT Attorneys and Allies Section of the Long Beach Bar Association.
Sandra L. Slaton - on Consulting Services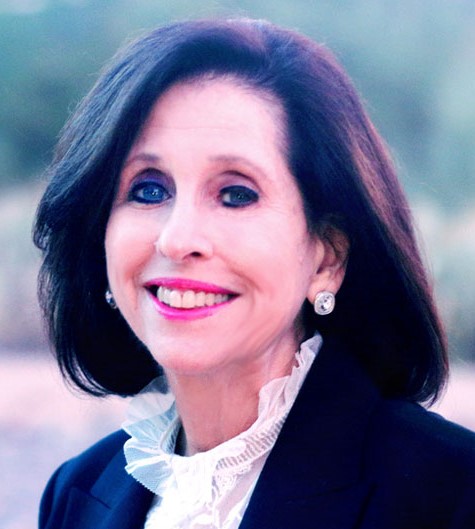 "I am a lawyer who has had the privilege and pleasure of being able to work with Tom Coleman on one of the most challenging probate matters of my career. He was creative, brilliant, and courageous in his "out-of-the-box" approach to our strategy in litigating within the probate court. Tom is relentless in advocating for individuals who find themselves victims of a court system that, at times, is not sensitive to the application of due process for all who come before judges expecting to be treated in a fair and impartial manner. Tom is not afraid to fight for individuals who are not always able to fight for themselves. He contributed immensely to our legal team and to our persistent pursuit of justice. I highly recommend his legal consulting services."
Sandra Slaton is the founding shareholder of Horne Slaton, PLLC. She was admitted to the bar in Arizona in 1980. Ms. Slaton began her law career as an assistant federal public defender and then moved into private practice where she has remained for over three decades. Her experience covers a variety of areas, including high profile criminal, constitutional and civil matters against firms as large as the United States Justice Department. She has tried extraordinarily complex cases involving criminal matters, family law, federal discrimination/harassment, construction claims, malpractice and a broad range of other issues.
Thomas Lee Wright - on Legal Advocacy, Writing, and Speaking Services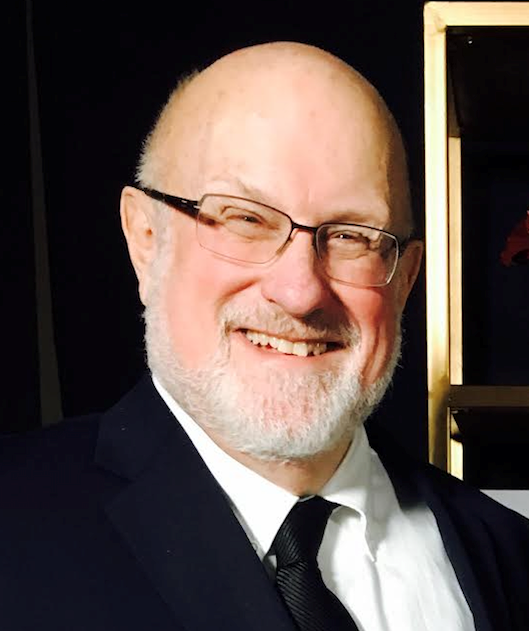 "Thomas Coleman is a tireless advocate, an outstanding attorney and a true voice for the voiceless in our society. He is as movingly eloquent as he is superbly knowledgeable regarding the rights of those with disabilities. He has an unparalleled track record of courageously confronting systemic oppression and has been successful throughout his life-long career as a champion for the disadvantaged in the fight for social justice and judicial equity. Tom is an inspiring speaker and insightful writer. I've had the distinct pleasure of working with him as he authored two chapters in a book about elder abuse that I edited. I personally observed the professional presentation of a documentary film about his guardianship reform advocacy at the World Congress on Adult Guardianship in Seoul, South Korea which was enthusiastically received by the diverse audience in attendance. His work is always excellent - the product of a keen mind, impeccable honesty, persuasive demeanor and sterling character."
Thomas Lee Wright is an Academy Award and Emmy-nominated filmmaker and non-fiction author whose book 'The Family Guide to Preventing Elder Abuse' is available online and in bookstores everywhere. Edith + Eddie, the Oscar-nominated documentary film he produced with director Laura Checkoway, is a love story about an inter-racial couple in their nineties who were victims of guardianship abuse.
Linda Demer, M.D., Ph.D. - on Speaking Services
"Tom Coleman has served as a guest speaker on several occasions for the UCLA upper level course on neurodiversity and the autism spectrum, addressing the topic of legal considerations facing people with disabilities. His presentations have been compelling, enlightening, comprehensive, and engaging. The students gave his talks superb evaluations. He has tremendous expertise and experience in the field of disability rights, especially in the context of the autism spectrum.
"
Dr. Linda Demer is a Professor of Medicine, Physiology, and Bioengineering at UCLA. She is the author of "The Autism Spectrum: Human Rights Perspectives," Pediatrics, Vol. 141, No. s4, April 2018 (American Academy of Pediatrics). Dr. Demer has been teaching a psychology class titled "Perspectives on Autism and Neurodiversity" since 2014. She has served on the board of directors of the Autism Society of Los Angeles and is a member of the human rights committee of the international disability rights organization known as TASH.
Sam Sugar, M.D. - on Speaking Services
"Attorney Tom Coleman is a renowned expert in the field of probate and guardianship law. As the legal director of the Spectrum Institute in California, he has accumulated a wealth of knowledge and both theoretical and hands-on experience advocating for the less fortunate in our society. Tom's speaking and educational skills were on full display in a stunning presentation on guardianship accountability in Tampa, Florida at the AAAPG Florida 2019 Summit on abusive guardianship. His remarkable ability to clearly convey his sophisticated and erudite message to advocates from around the country was the highlight of the event and left the audience in awe of his skills and passion."
Sam J. Sugar, M.D. is a board-certified specialist in internal medicine residing in Hollywood, Florida. He is the founder and director of Americans Against Abuse Probate Guardianship. Dr. Sugar has been extensively published and quoted in the media on his activism against probate guardianship elder abuse and has been instrumental in developing and passing guardianship reform laws in Florida. He is a frequent lecturer and contributor to social media on the subject of abusive guardianship. Dr. Sugar is the author of Guardianship and the Elderly: The Perfect Crime. (2018) The book is designed to explain the guardianship process clearly and make the reader aware of the common violations carried out by court insiders and their affiliates.
Evan Craig Nelson - on Consulting Services


"Tom Coleman is a sincere and zealous advocate for the rights of persons who are unable to speak for themselves. He provides attorneys with key strategic input and timely updates on the current laws and arguments being developed to challenge the existing policies and procedures that create difficult battles for all who attempt to protect, preserve, strengthen and reinstate fundamental rights to those with disabilities who have been placed, sometimes forced against their will, into our judicial system."
Evan Nelson is a civil litigator in Walnut Creek, California. He is of counsel to the Law Office of Jonathan McDougall. He is also a senior litigation associate at De La Houyase & Associates, a law corportion. Even represented family members as objectors in a conservatorship case the Alameda County Superior Court and as appellants in the California Court of Appeal.
Joseph Reyes - on Consulting Services


"Mr. Coleman is phenomenally knowledgeable and helpful in the area of conservatorships. His advice has been invaluable in protecting the rights of my conservatorship clients. Recently, Mr. Coleman assisted me in a complicated conservatorship case that required my constant attention. With his help, I was able to better advocate for my client's rights. I fully expect to utilize his knowledge for all my future cases that have complications or that may need to go to trial. I would not hesitate to recommend him to any attorney needing assistance in the area of conservatorship defense."
Joseph Reyes is a deputy public defender in Solano County. He graduated from Hastings College of Law in San Francisco and was admitted to the State Bar of California on December 1, 2017.
Lanny Jesse Davis - on Legal Advocacy
"I want to remind everyone in the world about the victims of our probate courts – a division of the judicial branch that is filled with professional conservators, guardians, and lawyers who feed off the estates of the helpless and the defenseless, and especially, those who can't defend themselves from false assertions of disabilities – that Tom Coleman is a genuine hero. He fights for the victims, he fights for the truth, and he does so with the passion of someone who knows that too many players in the probate court system in this country are out for themselves and prey upon the defenseless – the elderly, the young, and those who can't afford their own attorneys to fight back.
Thank you, Tom, for fighting the good fight – by insisting on more transparency and accountability in our badly broken probate courts."


Lanny Davis is currently representing Bradford Lund, grandson of the late Walt Disney, as co-counsel in a federal lawsuit alleging discrimination against Lund by a judge in the probate division of the Los Angeles Superior Court. In a related matter, Spectrum Institute supported Lund's petition for review in the California Supreme Court. During the tenure of President Bill Clinton, Davis served as Special Counsel to the President. He was an appointee of President George W. Bush to the federal Privacy and Civil Liberties Oversight Board. Lanny has an office in Washington D.C.
Cheryl Mitchell - on Research and Writing
"Thomas F. Coleman has done a masterful job of researching and writing Capacity Assessments in California Conservatorship Proceedings. This report is replete with citations to legal authorities, as well as actual examples of conservatorship cases gone awry. Its recommendations establish a clear and concise path that can be used to significantly improve the current conservatorship system. This report is a must-read for anyone who wants to have a better understanding of why the current conservatorship system is broken and the steps that must be taken to improve it."
Cheryl Mitchell, an elder law attorney in Spokane, Washington, has been in practice for thirty-five years. Cheryl and her husband, Ferd H. Mitchell, are partners and authors of seven volumes of Washington Practice–a series of books on Washington State law for attorneys. They are authorsof four volumes of Methods of Practice, two volumes on elder law and one volume on Washington probate and practice. Washington Practice is published by Thomson Reuters WestLaw, the largest publisher of legal books in the nation.
Kevin Bigelow - on Research and Writing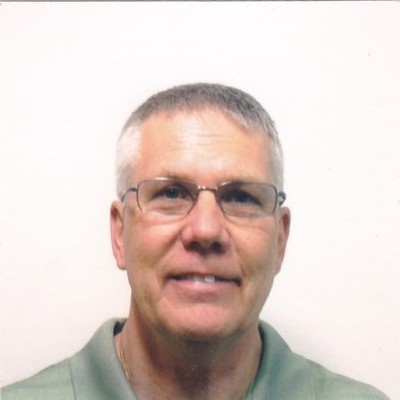 "I've just finished reading your paper on the Capacity to Consent to Sex, and I am very impressed! I think that it is a very thorough and significant piece. You have done, in my opinion, what most trainers, writers of trainings, policy makers, and other professionals in the Adult Protective Services and related fields would like to do; but have neither the time nor expertise to pursue.That is to address the question of capacity to consent to sex from various state perspectives, as well as from a rather human perspective. One note as a trainer and writer/interpreter for training materials; your paper is very well researched and documented as it should be. And, I can't resist adding, for something written by an attorney, is very understandable for we mere mortals who are not attorneys. Thank you for giving me the opportunity to read your paper. It is terrific, and much needed information."
Kevin Bigelow is a trainer and consultant specializing in the abuse, neglect, and exploitation of vulnerable populations and disaster preparedness for elderly persons and persons with physical or mental challenges. Working for Orange County CA government for 25 years, Kevin was an APS worker and supervisor, and later served as the Adult Services Training Coordinator and Emergency Management Coordinatorfor O.C. Social Services. Since he retired in 2011 Kevin gives, writes, and consults on trainings and e-learnings pertaining to APS. Kevin recenty retired from his position as the Coordinator for the Certificate Program of the National Adult Protective Services Association.
Paul Greenwood - on Research and Writing
"I am in agreement with Kevin Bigelow as to his comments about your paper. You have taken a very delicate topic and provided a fascinating overview. It is clear that you took considerable time to research the concept of consent. So I have no problem in attaching my name to any "endorsement" of this specific work.


Paul Greenwood has been an attorney for over 40 years. For 13 years he worked as a legal aid lawyer in the UK. From March 1993 until March 2018, he worked as a deputy district attorney for the San Diego DA's office. In January 1996, Paul established that office's elder abuse prosecution unit and has prosecuted over 600 felony cases of elder or dependent adult abuse. Paul is now concentrating on motivating other prosecutors around the nation to get more involved in elder abuse prosecutions.
Jay M. Kohorn - on Legal Advocacy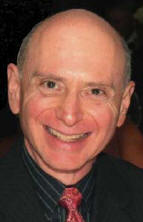 "Thomas F. Coleman is a conceptual visionary. When I first met Tom in the 1970s, he was already ahead of his time, using his extraordinary legal, political and educational skills along with his amazing perception of how the world should and could be, to help change the way people perceived 'sexual minorities.' He was an early advocate of a multi-disciplinary approach that included law, education, psychology, medicine and politics.

"Tom established and was the engine that propelled the California Commission on Personal Privacy under Governor Jerry Brown and Los Angeles City Attorney Burt Pines in the 1980s. On that commission, Tom inspired the participation and hard work of some of the best minds in California, from a large range of professions and communities. When I say 'inspired,' I mean that he lit fires in the hearts of virtually everyone with whom he came in contact. He believed in the power of coalitions and taught that empathy toward and inclusion of others, especially under-represented minorities (from people of color to people with disabilities), was the key to establishing mutual respect among those communities and the support of the community at large. He advocated a holistic approach long before it was popular to do so.

"As a practicing lawyer, especially in the constitutional appellate arena, Tom was also a visionary. He often said that all three branches of government were underutilized in the movement for equal rights, and he engaged them all.

"In a nutshell, Tom has engaged government – all three branches – and challenged communities to fashion practical solutions to problems of discrimination of many kinds, including those against families and relationships of diverse definitions, using dialogue and education rather than a stick. The objective was also to bring the law into focus with the reality of people's lives, beyond ideology, to fulfill the promise of the United States Constitution and the constitutions of the states.

"This is just a smattering of what can be said about Thomas F. Coleman, his integrity, courage, coalition-building and history-making vision."

Jay M. Kohorn is the Assistant Director of the Los Angeles office of the California Appellate Project.
Burt Pines - on Research and Writing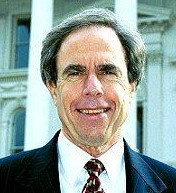 "We all owe the greatest debt of gratitude to the Executive Director of the Governor's Commission on Personal Privacy, Thomas F. Coleman. His participation in the project stems back several years to work in this and other states on many related issues, not only as an attorney, but as an educator and noted legal scholar. He personally wrote the first draft of the executive order establishing the Commission and assisted the staff of Governor Jerry Brown in all aspects of the project, from obtaining funding to choosing personnel.
"As Executive Director, Mr. Coleman brought together, tapped the resources of, and inspired the participation of other scholars and professionals throughout the country and the state. The sheer volume of research and breadth of coverage of the report were possible only through his indefatigable energy, his superb research and writing skills, and his selfless devotion to the tasks of the Commission. In truth, Mr. Coleman was the guiding light of the Commission from its inception to the publication of its report."
These remarks were made in connection with the release of the report of the Governor's Commission on Personal Privacy in December 1982.
Burt Pines served as the City Attorney of Los Angeles from 1974 to 1981. He was chairperson of the Governor Jerry Brown's Commission on Personal Privacy from 1980 to 1982. He later served as the judicial appointments secretary to Governor Gray Davis. He later was appointed and then elected as a judge of the Los Angeles County Superior Court. He is now retired.